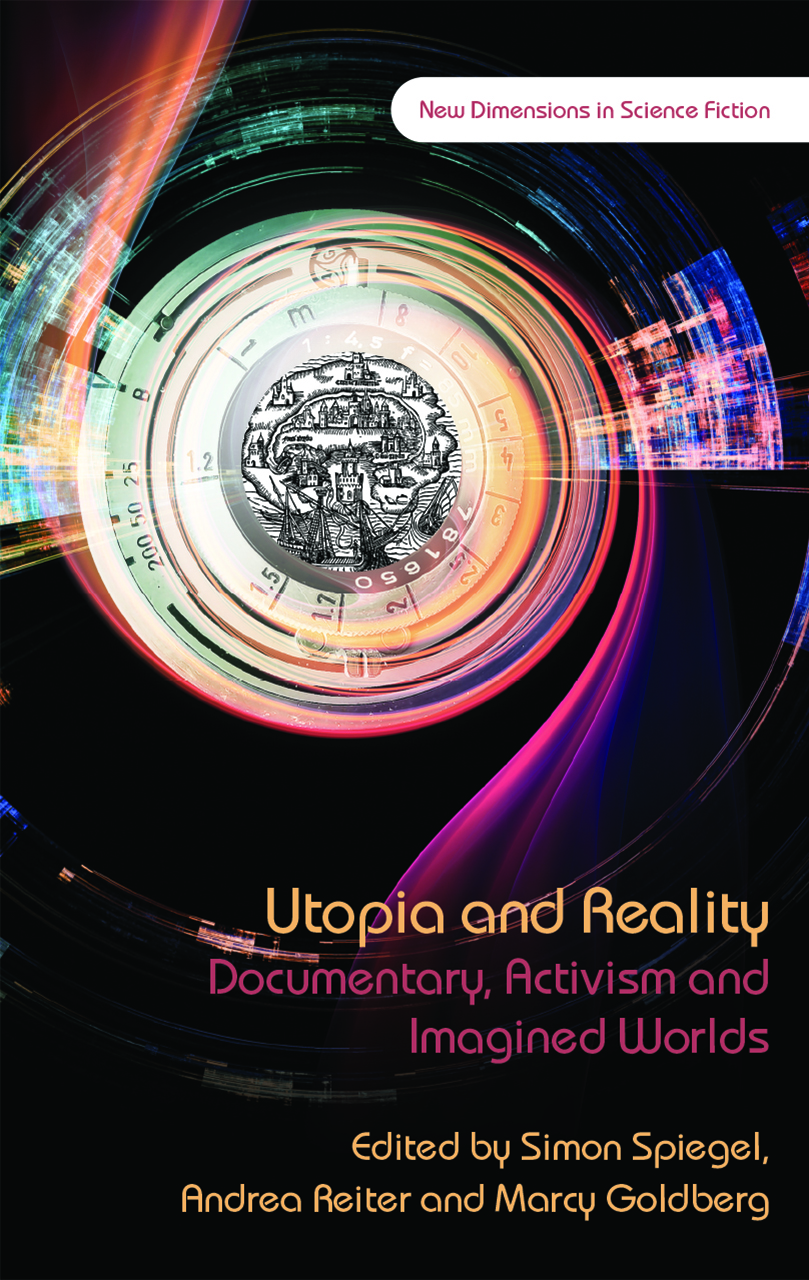 Since publication of Thomas More's Utopia more than five hundred years ago, there has been a steady stream of literary works that depict a better world; positive utopias in film, however, have been scarce. There is a consensus that utopias in the Morean tradition are not suited to fiction film, and research has accordingly focused on dystopias. Starting from the insight that utopias are always a critical reaction to the deficits of the present, Utopia and Reality takes a different approach by looking into the under-researched area of propaganda and documentary films for depictions of better worlds. This volume brings together researchers from two fields that have so far seen little exchange – documentary studies and utopian scholarship – and covers a wide range of films from Soviet avant-garde to propaganda videos for the terror organisation ISIS, from political-activist to ecofeminist and interactive documentaries.
Table of Content
Andrea Reiter and Simon Spiegel
«Introduction: Utopian Realities»
Lyman Tower Sargent and Simon Spiegel
«Reality and Utopia: A Conversation with Lyman Tower Sargent»
Part 1: Tracing Utopia
Susanna Layh
«Utopia Revisited: Reading Dziga Vertov's Man with a Movie Camera in the Light of the Utopian Tradition«
Peter Seyferth
«Neither Fact Nor Fiction: Made in Secret as a Utopian Education in Desire»
Simon Spiegel
«The Utopia of the Caliphate: Reading ISIS Propaganda Videos as Utopian Texts»
Part 2: Alternative Documentary Politics
Matthew Holtmeier
«Living and Dying with Water: Indigenous Histories and Critical Bioregionalism in The Pearl Button»
Andrea Reiter
«Prospectivity in Political Documentaries»
Chelsea Wessels
«Practicing Hope: Ecofeminism, Documentary and Community Engagement»
Part 3: New Forms of Documentary Activism
Daniel Schwartz, Klearjos Eduardo Papanicolaou, Alfredo Brillembourg, Hubert Klumpner
«Trans-Utopia: Documenting Real and Imagined Cities»
Dale Hudson
«Post-Utopian Interventions by Students: Interactive Documentary and Micro-Revolutions»
Jane M. Gaines
«Documentary Dreams of Activism and the Arab Spring»
Simon Spiegel, Andrea Reiter, Marcy Goldberg (Hg.): Utopia and Reality. Documentary, Activism and Imagined Worlds
University of Wales Press: Cardiff 2020.
304 Seiten
Hardback: 9781786835246, eBook: 9781786835260, eBook: 9781786835277, eBook: 9781786835253
Erhältlich bei Amazon und jeder anderen Buchhandlung.